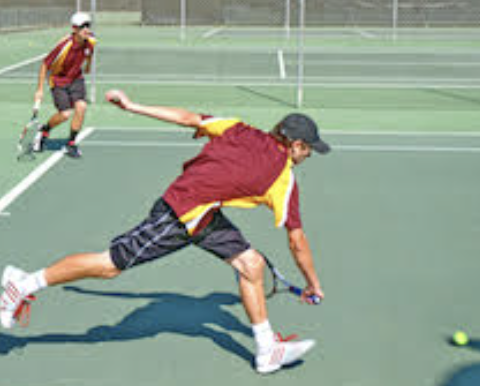 If you are interested in joining the SVHS Boys Tennis team for the 2023 season, please call or email Head Coach Scott Goodrich. All are welcome!
Our first practice is Monday, Feb 6th 3:45 - 5:30pm.
You will need to complete the Family ID registration (see SVHS website) in order to practice.
Thank you and Go Falcons!
Coach Goodrich (831-325-3637) or email scottpgoodrich@gmail.com
| Date | Opponent | Location | Time |
| --- | --- | --- | --- |
| 3/7/23 | Soquel | Soquel | 3:45 PM |
| 3/9/23 | Harbor | Scotts Valley | 3:45 PM |
| 3/14/23 | Santa Cruz | Santa Cruz | 4:15 PM |
| 3/16/23 | San Lorenzo Valley | Scotts Valley | 4:15 PM |
| 3/21/23 | Aptos | Scotts Valley | 4:15 PM |
| 3/23/23 | Soquel | Scotts Valley | 4:15 PM |
| 4/11/23 | Harbor | Harbor | 4:15 PM |
| 4/14/23 | Santa Cruz | Scotts Valley | 4:15 PM |
| 4/18/23 | San Lorenzo Valley | San Lorenzo Valley | 4:15 PM |
| 4/20/23 | Aptos | Aptos | 4:15 PM |
| | | | |
| SCCAL Tournament: April 25-26 @ Imperial Courts: Aptos | | | |
| SCCAL: Santa Cruz Coast Athletic League | | | |
SCCAL Tournament: April 25-26 @ Imperial Courts: Aptos
(SCCAL: Santa Cruz Coast Athletic League)
Jacob Bodeman
James Delaney
Elijah Diamond
Gabriel Dodge
Marshall Dodge
Jules Dudek
Aditya Hannon
Garvasis Kuriakos
Dylan Moore
Mateusz Nemiec
Claas Riepenhusen
Henry Spitzer
Wesley Theissen
Lincoln Verinsky
Hunter Young
PARTICIPATION TENNIS DONATION