RIC & PBIS (Positive Behavior Intervention and Supports)
Click HERE for the SVHS PBIS Program Guide
The Falcons of SVHS are dedicated to achieving excellence in ACADEMICS and ACTION.
In each of these endeavors, we strive to act with... Respect, Integrity, and Compassion
We are at our best when we…
1. Show up on time and are prepared
2. Express ourselves in a mature and professional way
3. Maintain a clean and orderly environment
4. Work with others in an inclusive and supportive manner
5. Follow through with our commitments and take responsibility for our actions
6. Treat ourselves and others with respect
Meet RIC the falcon. His name comes from the virtues we believe in and try to develop in ourselves.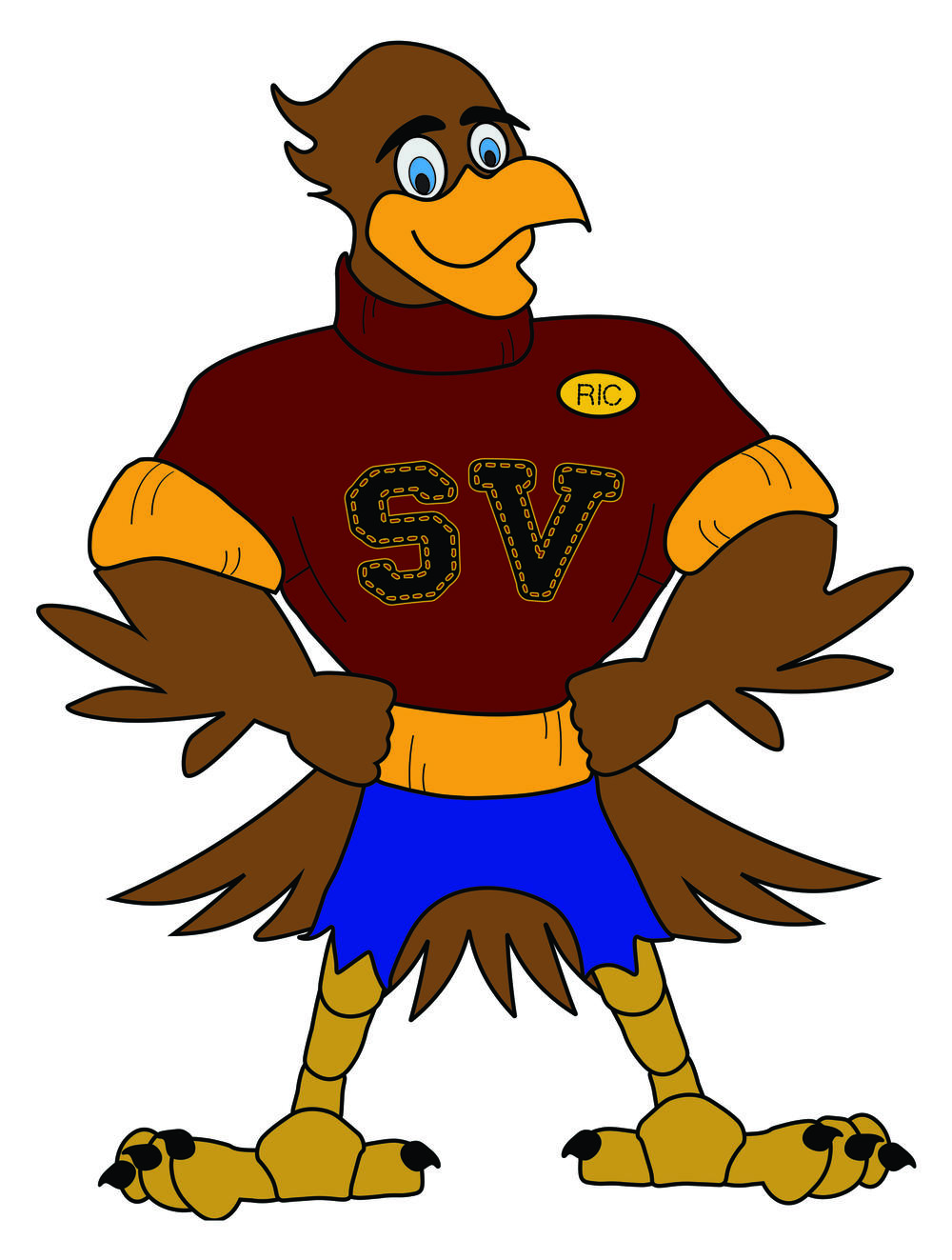 Respect, Integrity, Compassion.
Students who demonstrate and promote RIC in the classroom and around campus are selected by teachers to receive RIC prizes, get recognition, and attend a special lunch celebration in their honor.
PBIS is a research-based framework that has been proven to improve school climate, reduce problem behavior, and increase academic instructional time in schools (for additional information go to www.pbis.org). PBIS establishes the social culture and individual behavior supports needed for students to achieve both social and academic success while preventing problem behaviors. PBIS is based on the idea that when students are taught clearly defined behavioral expectations and provided with predictable responses to their behavior, both positive and corrective, all students are more likely to meet those expectations.
Overview of Tiers
PBIS prevention and intervention practices are divided up into three tiers.
Tier 1: Universal practices are experienced by all students and educators across all settings to establish a predictable, consistent, positive, and safe climate.

Tier 2: Targeted practices are designed for groups of students who need more structure, feedback, instruction, and support than Tier 1 alone.

Tier 3: Indicated practices are more intense and individualized to meet the challenges of students who need more than Tiers 1 and 2 alone.