Scotts Valley High School's mission is to provide an exemplary education that will prepare our students to thrive in a modern world. Through our challenging and diverse curriculum, extracurricular programs, and strong partnerships with the community, students are prepared to be skilled and literate members of both local and global societies. SVHS programs enable students to realize their full potential in intellectual, social, physical, and ethical development.
SCHOOLWIDE LEARNER OUTCOMES (SLOS)
The Falcons of SVHS are dedicated to achieving excellence in ACADEMICS and ACTION.
In each of these endeavors, we strive to act with... Respect, Integrity Compassion
We are at our best when we…
1. Show up on time and are prepared
2. Express ourselves in a mature and professional way
3. Maintain a clean and orderly environment
4. Work with others in an inclusive and supportive manner
5. Follow through with our commitments and take responsibility for our actions
6. Treat ourselves and others with respect
Meet RIC the falcon. His name comes from the virtues we believe in and try to develop in ourselves.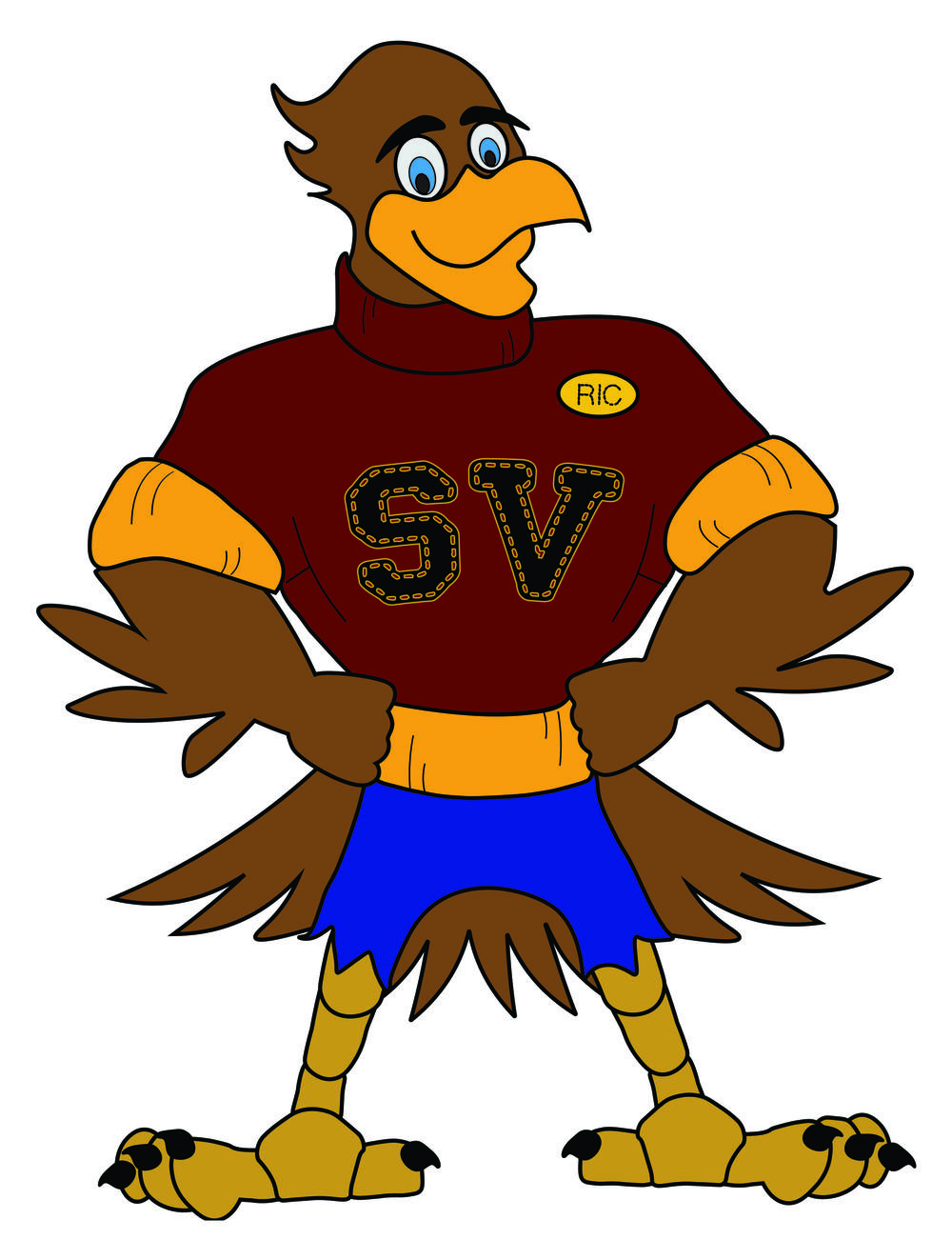 Respect, Integrity, Compassion.